Complete Story

03/15/2019
Preregistration for the 2019 Annual Conference ends at 11:59 p.m. TONIGHT!
PREREGISTRATION ENDS AT 11:59 P.M. TONIGHT, FRIDAY, MARCH 15
Have you registered? Preregistration ends at 11:59 p.m. tonight, Friday, March 15. Save money and register today. The cost for registration will increase after midnight!
You don't want to miss the amazing lineup approved for 1.5 CEUs by NCRA
Click here for the full three-day agenda and visit the 2019 Annual Conference page for more information about the conference and to register today! ---
There's still time for you to consider an event, general and/or student sponsorship for the 2019 Annual Conference. There are two remaining speaker/session event sponsorship opportunities available at $150 each. Any student and general sponsorship amounts are welcome too!
THANK YOU TO OUR SPONSORS AND VENDORS TO DATE! WE CAN'T DO THIS WITHOUT YOU!
---
SATURDAY NIGHT PRESIDENT'S RECEPTION - LIVE ENTERTAINMENT
The theme for our 2019 Annual Conference is "Top of the Charts" and relates to all things musical. On Saturday night, March 23, 2019, the talented musicians among us will be showcasing their talents. Don't miss out on the Saturday Night President's Reception (preregistration is required).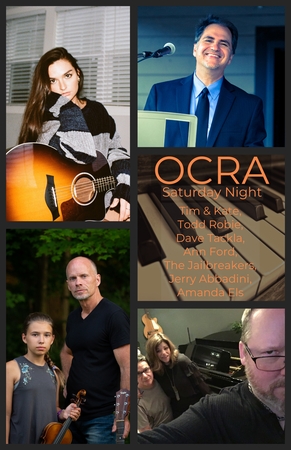 ---
Hagestrom Cup Speed Contest and Realtime Contest: CHALLENGE YOURSELF!
Do you have what it takes to compete in the annual Ohio Court Reporters Association Hagestrom Cup Speed Contest and/or the Realtime Contest? Challenge yourself to be a better reporter and/or captioner and take your skills to the next level!
The 2018 Hagestrom Cup Speed Contest and Realtime Contest dictation material is available in the Members Only area on OCRA's website under the Dictation/Practice Resources section. Take a moment and see for yourself how you are ready for this year's contests! If you have any difficulty accessing your member account, please reach us at info@ocraonline.com for assistance.
--- ---
---